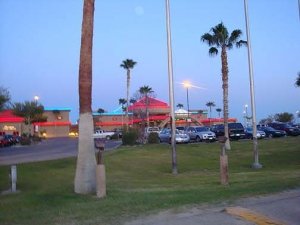 Contact Information
Phone Number:
760-572-7777
Phone Number2:
888-777-4946
Location
Address:
450 Quechan Drive
RV Parking and Camping Information
Overnight RV Parking Allowed:
Parking Rules:
24 hour limit - ENFORCED

November 30, 2007 Thanks to readers Dave and Sandy who reported on our Yahoo! forum that Paradise has started enforcing their length of stay rules. They will give you a 24 hour tow notice!
 
If you visit Paradise, or any other casino, please follow their rules. It only takes a few "problem children" to get the playground closed for everyone. THANKS!

Overnight RV Parking is OK - 24 hour limit enforced
Map