Review Detail
3.8
8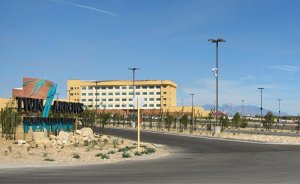 The casino is 20 miles east of Flagstaff, a bit out in the middle of nowhere on I-40. The parking lot surrounding the casino/hotel complex is enormous, obviously they are planning for a huge increase in future business
RV Parking: There is a designated area for RV parking, however it is FILLED with OTR truckers. Also, the area is not level. Almost all RVers use the area directly out from the casino/hotel entrance ("B" lot). Security is OK with parking in that area.
Casino: Nice casino, with all the games/slots represented. The gaming area is well laid out.
Dining: The buffet is . . ., to be civil, BAD. Selections are very limited, they ran out of silverware while we were there and began handing out plastic-ware. I asked for a beer and was told the server would be at our table in a minute; after ten minutes I went to the bar myself. Busing of empty tables needs improvement.
Comments