Review Detail
3.8
8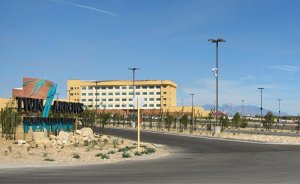 Friendly Casino, good parking
Oct 2017
Huge parking area, if designated RV lot is full use next parking area to South - closest to Fire Hall, easy to level on this one too!
Advise security that you have parked.
Well lit parking area and security patrols all night.
Plenty of loose slots to play and a few table games, plus a separate Bingo Room.
Five choices of dining, the buffet offers real good value.
Comments