Review Detail
3.6
2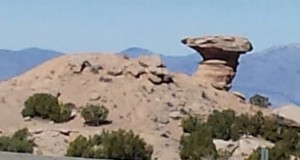 -report from Gerard, May 21, 2008

I stayed overnight in the parking lot. The signage to RV/truck parking is now confusing as they have barricaded the original dirt RV/truck parking area. I asked a casino security man and he said they are constructing a gas station in that area, and he told me to just park my rig in one of the far/lower (parking lot has a mild slope) corners and I'd be just fine.

I was there primarily for a Joan Jett concert. Seems this small casino frequently attracts big names for concerts. I paid $30 for the concert ticket..a bargain. The midweek concert brought a small turnout (maybe 500 people) and I was in the second row from stage! What a treat!!
Comments