Review Detail
3.6
2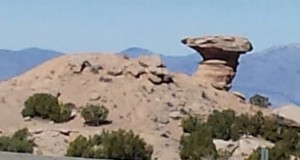 -report from Sean, August 2007

We stayed here the night of August 13, 2007. RV's and trucks park in a dirt lot north of the casino. Large signs for the RV and truck parking can't be missed once you exit the freeway.

Overnight parking appears to be allowed (we didn't ask) -- there are several other rigs here, and some appear to have been here "a while." I would send a photo, but signs near the casino forbid cameras anywhere on the property "or on tribal lands."

There is one restaurant, which has a limited menu most nights (see the casino's web site), but serves a buffet brunch on Sundays and a surf-n-turf dinner on Fridays.

Signing up for the players' club gets you $10 in promotional money to use in the machines, and an extra $5 depending on the day of the week -- we got it today because Monday is "under 54" day.

As with some other casinos in NM (e.g. Sky City), this one is dry. So no alcohol is served either in the casino or the restaurant.
Comments