Review Detail
3.0
8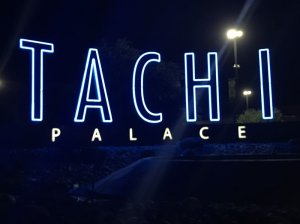 Tachi Palace January 30/31
Stayed here overnight while travelling to Palm Springs. RV parking is in Lot 3, there are RV painted lines on the far East side of the lot. More trucks than RV's (3 including ours). There is construction going on in Lot 3 but there is lots of room for parking. Security passed by at least once and hour but never stopped to talk, don't know if there are any rules never seen any posted.

Walked through the casino and had a look at the buffet but wasn't tempted by either.

Overall a nice quiet spot to stay.


Comments