Review Detail
3.7
6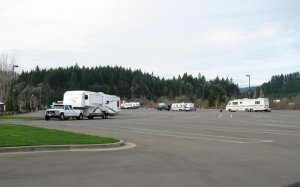 Nice place to relaxe while on vacation and need to stop.
We stayed at this casino for only our second time, it is just a parking lot area for rv's of all kinds. They don't have any hookups, but they do have a water area if you need to fill up and a dump station to use.
All you do is register with the Casino and you are good for 3 nights, or more. You can unhook your 5th wheel trailer or tow vehicle and leave the area but not for over night.
It is walking distance to the casino or they have a shuttle bus to and back.
The lot is well lit, and security drives around all the time.
The casino has many things to do, dining, sports bar, gambling, intertainment etc.
We have and will be going there again when we travel in the area.
Comments