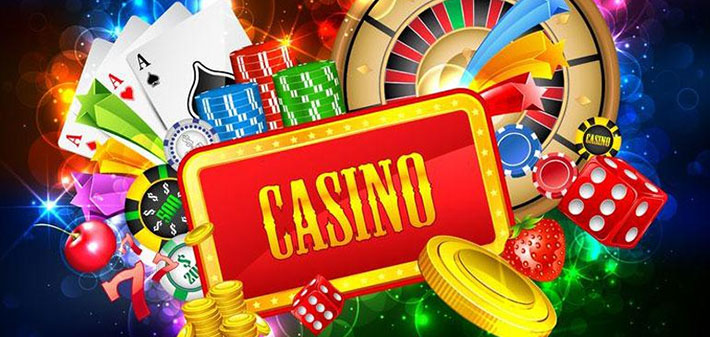 Contact Information
Phone Number2:
800-456-0711
RV Parking and Camping Information
Overnight RV Parking Allowed:
Maybe - Read Listing and Reviews
RV park
Overnight RV Parking is OK
Map
User reviews
report from Mike & Jenny, April 7, 2008

OVERNIGHT RV PARKING STATUS: Several RVs were parked overnight in the parking lot outside the RV Park Gate. Didn't inquire about it myself... Stayed at the RV Park

RV PARK DETAILS:
- Fee per night/week: $16/night ($18/night at Hollywood casino across the road according to signage)
- Hookups: 15/30/50 Amps, Water, Sewer
- Lot size and condition: Small, but ok level sites. Includes cable and phone connection. Existing photo's on the site are accurate.
- Distance from Casino: Shuttle service is available from office area, but casino is really within walking distance.
- Amenities: Includes access to hotel gym/hot-tub/pool (pool is only seasonal)

CASINO
- Food; Buffet looked ok, but was expensive (approx $33 per couple). There is a small restaurant on the second floor with good food at a more reasonable price.
- Gambling; A good assortment of games including 9/6 JOB Video Poker.

- The main reason I'm sending this update is to report what I consider to be very poor comps. There is a 'new member bonus' which is 3X points on slot machine cash back play for 30 days. This does not apply to Video Poker or Table games. After spending a few hours playing 25cent 9/6 JOB Video Poker (approx $1200 input) and approx 30 minutes of $5 Craps I inquired about comps for the RV stay and was told that I only qualified for $8 in comps. In contrast we stayed at the Ameristar in Vicksburg at their RV Park and were comped 1 nights stay for playing only $400 input in slots/video poker... you could repeat this each day (plus the RV park gave us a coupon for 2 free breakfast buffets). The Sams Town RV park is cheap at $16, but don't expect them to comp it easily.
report from Rick and Lucky Lucy, January 2008

The cheapest of the three [casino RV parks in Tunica] -- and I mean cheap as well as inexpensive -- has decent sites but they are pretty close together. We were able to get close to the bath house. Security also provides shuttle service to the casino and come fairly quickly when called.

House cleaning for the bath house and rest rooms are almost non-existent. At 3:30 PM they still had not been cleaned and were filthy, the rest rooms were out of toilet paper and paper towels, and trash had not been picked up. I mentioned to the clerk there was no toilet paper and she went into a tirade about the rotten campers stealing the paper. She stated she personally placed two rolls of TP in the bathrooms that very morning. There are 199 camping sites with about 75% occupancy. Let's see, 300 people, two rolls of TP. Yep, someone is definitely stealing it. We won't stay here again either.
report from Rick and Lucky Lucy, June 2007

Just across the street from Hollywood, Sam's Town also has an excellent RV park. They also permit overnight parking in their parking lot, the one just outside the RV park. An absence of good video poker machines have limited our play there in the past. All in all we prefer the Hollywood, however, ST has an excellent buffet with a wide variety of well prepared food -- especially southern dishes.
report from reader A. Van, March 2006

There is a large campground at Sam's Town (on the west side) with the entrance nearly opposite that of Hollywood. It is more crowded than the Grand or Hollywood (but it appears there's ample room to put out the awning etc), but if you're paying vs. comped, it's cheaper. We were at the Grand when Katrina came through.
Casino Camper Review - May, 2006

It got a little hot and humid as we were dry camped at Casino Center in Robinsonville, MS. Thanks to a report from reader A. Van we knew about Sam's Town RV Park, so we moved there for 3 nights. It's $12.99 a night, nice level pads, and lots of pull-through sites. See the photos below.

Sam's also allows free overnight in the parking lot. In the photo there's a row of coaches and 18 wheelers in the distance on the far left.

RV Park

Sam's Town RV Park is a bargain. For $13 a night you get a nice level concrete FHU spot with cable, instant phone, and access to pool and fitness center. Shuttle service to casino. The whole place was clean and well maintained. Compared to the Hollywood RV park across the street Sams was $2 less, and Hollywood had more landscaping.

Gambling

Video Poker:

The best game was 9/6 JOB. Not too bad considering they give new players 3X cash back for the first 30 days :-). We didn't do the math to figure out cash back %, but it wasn't bad. Comps were easy and a few hours VP at the quarter level got you 2 nice buffets.

Other Games:

Craps at $5 minimum with 10x odds. Blackjack multi-deck was H17, DA2, DAS, RS, NS. Single deck was H17, DA2, NoDAS, NoRS, NS.

Poker room was "Fair". Complementary food (hot dogs I believe, and something else). They use large-print playing cards, like you see at many blackjack tables, which I didn't like. Tournaments were "Fair", the percentage house fee was a little high. They had lots of bad players, and a very few who were quite good. I managed to place 5th in the tournament I played. Dealers were also only "Fair" and a little slow. I think overall I'd give it a 2.5 on a 5 scale.

Food

We ate the buffet twice and both times it was very good. Asian section had good egg rolls, but fried rice was dried out. Prime rib was OK. BBQ Ribs were VERY good, good selection of vegetables and they were done right. Mexican food was good. Desserts were very good. Chris loved their Sugar Free Peach Pie! I enjoyed dipping strawberries in the chocolate fountain. Wine and beer were included with the meal.

Misc.

Hotel and casino public areas were well maintained and clean. The buffet had some nice large mosaics of an aquatic nature, and some interesting glass sculptures. Grounds were well kept and attractive with landscaping, water features, koi pond, flowers, etc.

View all user reviews
{{#ratings}}
{{#editor}}
{{/editor}} {{#user}}
{{/user}}
{{/ratings}}
{{title}}
{{#ownerCreatedBlock}}
{{#owner}}
{{#url}} {{#avatarSrc}} {{/avatarSrc}} {{^avatarSrc}} {{& avatar}} {{/avatarSrc}} {{name}} {{/url}} {{^url}} {{#avatar}} {{& avatar}} {{/avatar}} {{name}} {{/url}}
{{/owner}} {{#created}}

{{created}}

{{/created}}
{{/ownerCreatedBlock}} {{#category}}
Category:
{{category.title}}
{{/category}}
{{#fields}}
{{#showLabel}}
{{label}}:
{{/showLabel}}
{{& text}}
{{/fields}}