Review Detail
3.2
8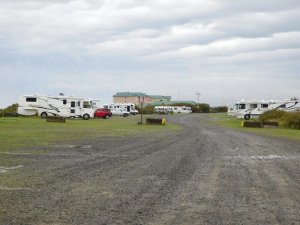 Just stayed here on Nov 25th. The lot where they allow RV's is just that a gravel lot. Its very large,but its a ways from the casino. I think they have a shuttle but I never saw it. the view of the ocean is good if you are up high enough. Absolutely no services in the RV parking, which is disappointing. From what I understand if you pay 20 bucks you are able to use the pool area. We didn't. the weather was awful so it was a real drag to walk back and forth.
This is a nice casino. Not too smokey. Very small no smoking area. We noticed its under construction and they are adding on the the casino itself.
The food was decent. the little sports bar they have is nice as well. we only ate in there. Didn't eat in the fancier restaurant. They have a really nice lobby area with a coffee bar as well.
Comments