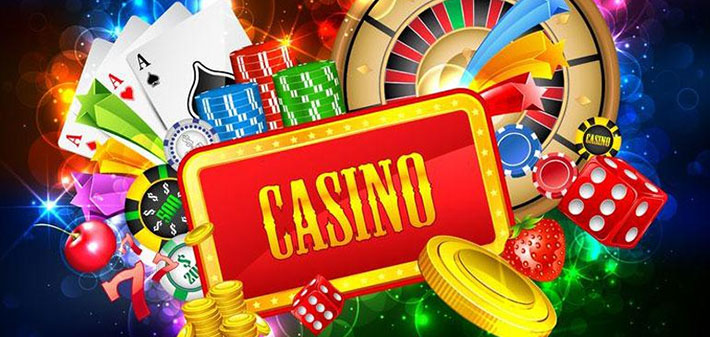 User reviews
7 results - showing 6 - 7
report from Ken, August 2009

Free parking south lot (south side off the south entrance). After you enter the entrance marked for the RV Park turn left at the stop sign (past the fuel station on your left). Then take the first left turn into the lot.

Note the signs "no RV Parking" (some RVs ignore this sign). Drive in back towards Pechanga Parkway (the road to the Casino). The eastern part of the lot is marked for RV and Big Rigs. Not completely level, but we were able to level with air levelers. Shuttle to the Casino. We only stayed a few hours while we waited for our appointed 2pm check-in to the RV Resort. Note: they charge you $10 extra if you check-in early!

Lot isn't level, but OK with levelers. A shuttle is provided to the casino. Quiet, Security patrolled.

Fee per night $49+ for pull thru with Good Sam discount. Full hookups, but they only come around only twice per day to unlock the sewer for you. Pull through was level and large. Wider than most. Wanted to leave the towed hooked up, but the location of the sewer connection required that the rig be towards the rear with the towed parked in front. Shuttle comes through or you can call. Amenities include swimming Pool, dump, showers
report from reader Jan W., March 2007

They currently have a "middle of the week" coupon available by clicking on a link on their rates page. The coupon is good until March 29, 2007. The coupon is for:

$25.00 per night, Sun - Thurs, 3 night minimum

*Except on Holidays / Special Events

Sunday - Thursday $32.00 per night $28.80 with AAA, AARP, Good Sam & Senior 10% discount.

*Friday & Saturday & Holidays/Special Events $42.00 per night $37.80 with AAA, AARP, Good Sam 10% discount.

*29 Night Package 4 nights free= $800.00 with $100.00 deposit. No refunds if you need to depart early.

Club Packages with Free Full Kitchen Club House offered. The Club prices looked very reasonable.

They Offer:

* 168 Back-in sites
* 25 Pull-thru's
* Sewer hookup
* 20-30-50 amp power (no extra charge for 50 amp)
* Cable TV
* Swimming pool with 2 Jacuzzi's
* Internet access (in the lobby)
* Open 24/7 with key card (refundable deposit for Key Card)
* Full laundry (Open 24/7 with Key Card)
* Clubhouse w/ full kitchen, sink, refrigerator, over, microwave (reserved in advance for clubs)

We stayed here for 7 days. It was a very nice park. Very clean. In fact, other than Fort Wilderness at Disney World, it was the cleanest, most well maintained place we have ever stayed. The staff was generally friendly, but not all of them were well informed about the area.

The shuttle drivers were very friendly and accommodating. We had a friend with us that needed a wheelchair to get around. He could get up in the shuttle via his crutches, but needed his wheelchair otherwise. The shuttle driver that came to pick us up, let him leave his crutches in her bus so he wouldn't have to carry them with us into the casino. She told us to just request her to come back and get us when we got ready to go back to the campground, and she would bring his crutches back to him. Also, the shuttle drivers seemed to know more about the area than the campground staff.

We felt the prices were very reasonable, especially since we were able to use the online coupon and stay during the week for $25.00 per night.

The casino was small (compared to what we are used to) but it seemed well visited. During the week, it was kind of slow, but weekends it was packed. So was the RV park. Reservations are highly recommended if you are thinking of arriving for a weekend stay.

We ate at the buffet restaurant 3 times. Twice for dinner and once for breakfast. The food was very good and they have a vast variety to choose from. We thought it was a little expensive ($22.00 for dinner, $15.00 for breakfast), but we guess the days of cheap buffets at casinos are a thing of the past.

The website doesn't say anything about a stay limit, so we are not real sure about that. They do have a monthly rate so we guess you can stay at least a month at a time.

They have an overflow lot where you can dry camp for free. I do not know if they have a limit on the amount of days you can stay in the overflow lot.

There's a gas station right next to the overflow lot. They have gas, diesel, and propane available there.

The only thing we didn't like is, in the 7 days we stayed, we had to move 3 times. It is their policy to assign each reservation a specific space instead of assigning the spaces as people arrive. For example, we wanted to stay Tues - Mon. They did not have one spot open for all 7 nights because of their site assigning policy. All the days were available, just not at the same spot. So, we stayed the first 2 nights in one spot then had to move to another spot for 2 days, then had to move again for the remainder of our stay. They wouldn't just assign spots as people came in. People can also request specific spots. This was a real pain, having to pick up and move, when all they had to do was assign vacant spaces as people arrived.

We voiced our opinion of their policy several times, but they didn't seem to care that it was an inconvenience to have to unhook everything and keep moving every time somebody else came in. They just kept saying it was their policy to assign spaces that way.

We talked to one guy who said he really liked the place but the last time he was there, he had to move 8 times!

Temecula is about 60 miles north of San Diego and 90 miles south of LA. The Casino is easy on and off I-15. There is an "Old Town" area to visit just up the road. It's modeled after a western town and has lots of shops and antiques to see.

We would recommend staying here for sure. Just try to make your reservations far enough in advance so you can get the same site for your entire stay.
7 results - showing 6 - 7