Review Detail
3.0
3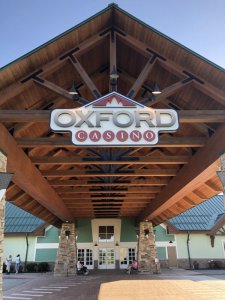 We headed up from NH a couple weeks ago. Drove 2-1/2 hrs and as we headed to our usual parking spot, security was on us before we could let the turbo spool down. We were told no vehicles in the lot that took up more than one parking space and we had to leave. I explained I checked website before we departed and saw no mention of that. Didn't matter, we had to go.

In all fairness they didn't leave us high and dry and took us to another lot about 5 miles down the road. Basically a parking lot behind a warehouse bldg. Since we didn't bring a TOAD (why would we need one) and they had no shuttle service to casino and back, we just bucked up and dry camped between two TT units. Woke up early and high tailed it home.

Next time we will call first to confirm availability, suggest you do the same.
Comments