Review Detail
3.8
4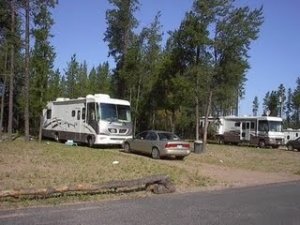 5/30/11 Report from beachblue
As per the previous review this casino is very RV friendly, long sites (80 feet) that will accommodate any size rig, electric only, no limit on how long you can stay for free. No problem Memorial Day weekend in getting a site, there were always 2 or more available. Very friendly staff, I asked one of the security guys where I could get a water fill up and he told me to find him and he would run a hose out to the front of the casino for me to fill up. There is a campground 1/2 mile south that will allow you to use their dump station and water fill up for a charge of $15.

The sites were not so much dirt sites but compacted sand that drained very well even after heavy rain. My wife was expecting us to drag dirt in to our rig if it rained but we were very surprised that this did not happen due to the sand draining instantly. Our two small dogs had a great run area right behind the sites on a sand dune, also there is a superb dog friendly beach again just 1/2 mile south on M-28.

This is a smaller type of casino so does not have a restaurant but it does have a snack bar serving hot dogs, burgers sandwiches etc. Now here is a rarity if you go to guest services and ask for the RV package your stay is still free but they give each member of your party $5 cash (not tokens actual cash) a free alcoholic drink ticket and two black jack coupons that when used on a winning $5 hand will pay you $ 10 instead of the normal $5. All tickets are valid on day of issue only so you have to go in everyday and re-register. I have been to many casino campgrounds and stayed for free but this is the first one that has ever paid me to stay, everyday. Also they have 50 cent roulette with $ 10 limit inner and $25 outer.



Comments