Review Detail
4.3
1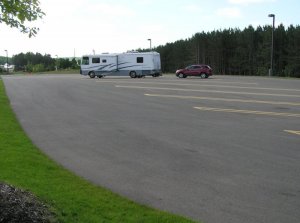 -Report from Cheryl, September, 2007
Odawa Casino & Resort, Pestokey, Michigan This casino was formallly named Victories Casino. They closed the old Victories Casino and built a brand new Casino across the street. It is located directly behind a Walmart shopping center.
 
They have a RV parking area with 10 spaces. It is for Dry Camping only. NO Electric, Water or Sewer. There is a phone on one of the light holes to call for a shuttle. The shuttle driver said that they have plans to build an RV Park in the near future.
 
The Casino is med-size. About 1400 slots and video poker.

Comments