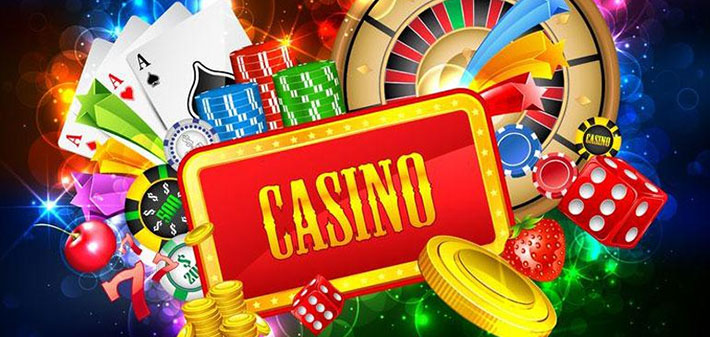 Campground Information
Campground Information:
I-5 Exit 230, Hwy 20 West
RV Park
No Overnight RV Parking
Map
User reviews
nice quite casino, nice views
Smaller casino no free rv parking garage here, cost $34 for pull through full hookups. Internet is open, but I needed the casino IT guy to get mine working. But they were very helpful. Cable TV included too. Nice right on the water. Would stay there again. Quite at night and far enough from freeways.
Have stayed at this casino in the RV day use parking lot many times and the cost is $10. per night but if the RV park is full.
The casino has a very nice non-smoking area and I have always done well there.
The Two Salmon Cafe has an excellent breakfast special for $2.99 including coffee. You can't beat it.
Casino staff in the past have been somewhat unfriendly but lately we have been pleasantly dealt with and even got $15. free slot play money when we were told our players cards had become inactive.
They are building a hotel and adding on to the casino which we were told would be ready in summer 2012.
Will definitely return.
Report from James M., September 2008

WORST slot gambling experience I have ever had. Went to Players Desk and got our cards. They gave us NO explanation about how their system worked. An hour later I am still trying to figure out which machine takes which kind of ticket or cash. Turns out they have 3 or 4 DIFFERENT tickets/machines.
 
They are not marked and the instructions I received when I asked a floor person were not clear or correct. After an hour of no play- just rejection by machines I quit and headed for the bar for a drink. Machine in the bar froze when I put in my money. 45 MINUTES later and having been ignored by the bar person after my initial drink I did get my money back. 4 people tried to fixed the machine BUT I had to wait just to get my $5.00 back. Kept asking but no one could authorize it so I sat and waited. Left the casino and will never go back.

Report from the Arlint's, September 2007

We are currently staying at Northern Lights Casino in Anacortes, Washington (near Whidbey Island/Oak Harbor). I will try my best to describe its facilities.
 
Cost: $25 for full hook-ups, including 50 amp, 30 amp, water, sewer, cable TV, WiFi internet with great signal.
 
Stay length: Up to 7 days. Small lot for short-term RV parking.
 
Signing in: Need to sign in at the front desk of the casino (RV check-in parking is in front by valet). Reservations are highly recommended, especially on weekends, since the RV sites are fairly limited (only 35 sites and only 16 are pull-thru).
 
Hours: 2 PM for check-in and check-out is noon. Casino is open 11-4 AM Sunday thru Thursday & 24 hours on weekends. Quiet time is 10 PM to 8 AM.
 
Conditions: A bit cramped but well maintained. Just enough space to run out an awning but not much more. Sites are gravel with grass "yards" and are pretty level.
 
Pets: Allowed. Leash not "required" but pets must be under control at all times and cannot be left unattended. Pet walk is very close to the beach and pet waste bags are provided.
 
Impressions: Pretty nice. The only bad thing is the close quarters of the spaces. I've been in more cramped RV parks but this is the second worst. It's livable but should be better.
 
Casino: Mostly electronic games. Keno, off-track betting, black jack, craps, roulette, pai gow poker, 3-card poker, Texas hold-em bonus, and small poker tournaments. Casino is fairly new with a "lodge" feel. Casino is medium sized and has a non-smoking area.
 
Restaurant: Very nice. Reasonably priced ($7 for a huge 3 egg omelet, Texas toast, hash browns, slices of fruit). Has a waterfall in the center of the dining area.
 
Bonus: There are blackberry bushes between the RV sites and the beach. In season from late August to early September. Very tasty and free for the picking!! Overall rating: 8 out of 10.

View all user reviews
{{#ratings}}
{{#editor}}
{{/editor}} {{#user}}
{{/user}}
{{/ratings}}
{{title}}
{{#ownerCreatedBlock}}
{{#owner}}
{{#url}} {{#avatarSrc}} {{/avatarSrc}} {{^avatarSrc}} {{& avatar}} {{/avatarSrc}} {{name}} {{/url}} {{^url}} {{#avatar}} {{& avatar}} {{/avatar}} {{name}} {{/url}}
{{/owner}} {{#created}}

{{created}}

{{/created}}
{{/ownerCreatedBlock}} {{#category}}
Category:
{{category.title}}
{{/category}}
{{#fields}}
{{#showLabel}}
{{label}}:
{{/showLabel}}
{{& text}}
{{/fields}}