Review Detail
4.1
6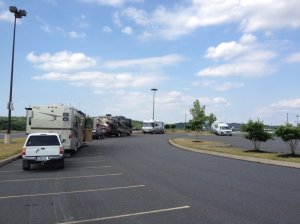 We stayed 4 nights and called ahead to security, they were very nice and asked I use E lot. While there are shuttles we only had a very short walk which is fine. The casino was enjoyable and smells great, thank you for the effort as we don't like the cig smoke.
I played poker for a few days and made to feel at home. We will return again!
Btw, signs for rv and oversize vehicles will send you off property, don't follow them. Just stay on outer loop and look for lots D and E.
Comments