12 Tribes Lake Chelan Casino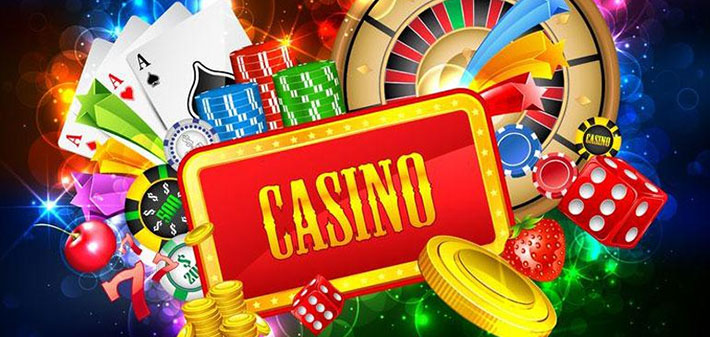 12 Tribes Lake Chelan Casino Contact Information
Phone Number2:
509-687-6911
RV Parking and Camping Information
Overnight RV Parking Allowed:

Parking Rules:
No RV parking with hookups within 4 days before or after a concert.
Dry camping is allowed anytime on large grassy area along the event parking area, to the side of casino. When parked towards the far portion of the rv parking, you have a spectacular view of Lake Chalan.
Register with security after arrival.
Parking Area Description:
They will allow you to fill-up with water.
Dry camping is on a large grassy area along the event parking area, to the side of casino. Room for large rigs. When parked towards the far portion of the RV parking, you have a spectacular view of Lake Chalan.
Campground Information
Reservations:
Reservations are available by calling (509) 687-6950
Amenities:
Shuttle service available.
Internet Access:
Wifi is available at the RV Park.
Mail Forwarding:
Must use local USPS General Delivery.
Pet Information:
Pets are allowed with the usual leash and clean-up rules. There is a pet area.
Big Rig Friendly:

Facilities:
There are 2 RV Parks available.
Starting at $60 a night.
Tables and firepits.
Dump station available.
Water, Sewer, and 30 or 50amp electric sites.
Casino Information
Liquor Served:

Nice casino that does allow overnight RV parking. In addition, they have 2 RV parks available.
Map
User reviews
review of Manson MIll Bay Casino RV Park
We stayed on July 9th just one nite.
A lot has changed at this 12 tribes casino in Manson WA. Just in the last year they have installed a decent RV park. Real expenisive and there are no shower/restrooms or laundry. Power water sewer flat parking and grass. no shade any longer at all. their rates vary depending on when you go. starting at 55 dollars per nite + a multitude of taxes, up to $100 + tax dollars on concert nites. the other sites by the road have been locked out and are no longer an option. Thier online booking system leave a lot to be disired and you still have to go into the casino and register, Even though you have already done that on line. We were bothered 3 different times by three different people in the morning before we even had a chance to go inside to complete the reg. process. ( late arrival with a spot already assigned the prior day, Would not let us pay at that time either). one security person complained to us that we had a boat in tow and told us they don't typically allow boats in the RV park??? we have a truck/camper and boat we tow. - Lets just say the right hand didn't know what the left was doing. Resturant closed on a busy Saturday nite at 8:45pm and no service for food in the lounge. Still requiring driver license scans as well as temp check and masks even though WA state has been fully open since June 30. I guess they didn't get the message. I think its just a way to continue to track people in and out. over all a disspointing experience. we most likley will not stay there in the future. :(
I will be booking elswere for sure.
Nice place, back in only. Need to check in with casino and get a Players Card. You get one free spin to win 5 to 1000. I won 5 played it up to 50. Free electricity and can stay up to 14 days. Dated games and a little smoky, but free.
RV parking with hookups not available within 4days before or after concerts, however drycamps without hookups are available at any time on large grassed sites, some with shade.
Must register with security.
Beautiful View- Friendly Employees!
They have built a new building at this casino, and have moved their RV parking. There is still an area that has free electricity near the entrance of their parking lot, but they now mostly use that area for the tour buses and such of their preforming acts.

The current rv parking area is at along the event parking area, to the side of casino. It is a roughly 'grassed' area deep enough for a large 5er to back in with the truck parked in front. There are currently no hookups there, however they were extremely nice and filled our fresh tank with water upon request, (we had to drive it next to the casino). They also will come and pick you up at your RV for concerts and gambling, and will give you a ride back afterwards. (It's really not that long of a walk either).

When parked towards the far portion of the rv parking, you have a spectacular view of Lake Chalan.

Overall- spectacular view, extremely helpful and friendly staff, and it was wonderfully quiet!
Report from Robert S., May 23, 2010
Visited on 5/20/2010. We were surprised with this one. A really nice place and a lot larger than we expected. I understand the new building had only been opened a year. They are in the process of building an Event Center but construction has appeared to be halted for now. They have 20/30/50 amp plugs at no cost. Register with security.
 
The RV area is rather an after thought as the spaces are only car size. Be careful backing in or you will hit rocks or worse yet the power pedestals. About the only thing to do is split the spaces and hang out into the drive. I guess there would be room for about 10 RV's.
 
Restaurant had decent food at reasonable prices and no sales tax. The bar had Happy Hour prices when the Mariners were on. Beer and baseball...can't beat that.

View all user reviews
{{#ratings}}
{{#editor}}
{{/editor}} {{#user}}
{{/user}}
{{/ratings}}
{{title}}
{{#ownerCreatedBlock}}
{{#owner}}
{{#url}} {{#avatarSrc}} {{/avatarSrc}} {{^avatarSrc}} {{& avatar}} {{/avatarSrc}} {{name}} {{/url}} {{^url}} {{#avatar}} {{& avatar}} {{/avatar}} {{name}} {{/url}}
{{/owner}} {{#created}}

{{created}}

{{/created}}
{{/ownerCreatedBlock}} {{#category}}
Category:
{{category.title}}
{{/category}}
{{#fields}}
{{#showLabel}}
{{label}}:
{{/showLabel}}
{{& text}}
{{/fields}}