Review Detail
3.0
1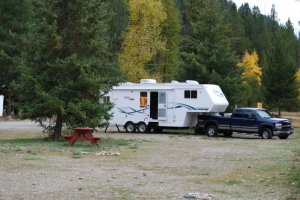 Report from kytravel, May 2008

Eighteen months ago, we were traveling Interstate 90. Exit 16 in Haugan, MT and saw: Lincoln's Silver Dollar Bar with Free RV Parking, also a Restaurant, Lounge, Largest Silver Dollar Collection Of Its Kind, Food Mart, Deluxe Rooms, Casino.

Free self service RV campground behind the bar with 30 Amp and water were free. Check in was simple, find a space. No registration required. Don't remember if a dump station was available. Large truck/RV parking in front. I believe Fuel was available. Stayed one night. Can't find a web site for the Bar/Casino. Did find other web sites that reference it.
Comments