Review Detail
2.4
3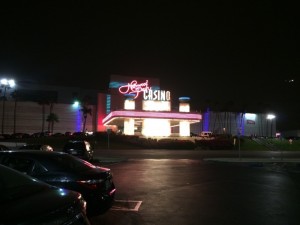 We stayed one night, pulled in after dark on the far end the the parking lot (by a construction area) next to a trailer camper and a semi truck.
Slept fine and wasn't bothered by anyone. We did wake up to some pigeons on the roof of our van, for a second we thought someone was unscrewing our solar panel. Damn birds.
The area isn't the best in the world, but we felt safe enough. The casino is a card games only casino, no slot machines. There isn't much for shade in the parking lot, but it is a parking lot.
We slept fine and that's all we wanted.
Comments