Review Detail
3.3
1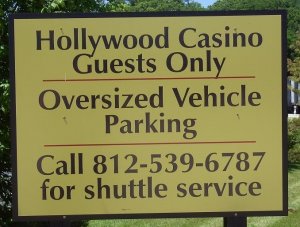 Updated info on RV parking
I'm a local and have played at this casino but have not stayed here in my travel trailer. That said, I wanted to post some updated information.

The oversized parking lot to the north, located between the McDonalds and Burger King has been closed and barricaded off. I posted some updated photos of the entrances to that lot.

I did confirm with security that RV parking is allowed in the oversize vehicle lot located just north of the Skyway garage. It isn't a huge lot but chances are you will see a few busses parked there to clue you in that you are in the right place. Couldn't get a decent drive-by photo to post. This lot is an easy walk to the casino.

I only play at this casino a few times are year. On my recent visit, during the daytime, I noticed that the exterior of the buildings are looking a bit rundown. It also seems that the slots and video poker machines get tighter on every visit.
Comments