Review Detail
4.3
1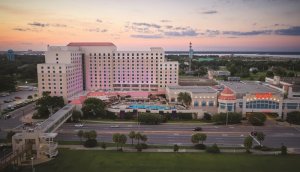 No VAX Card/No Mask required . Front desk said stay as long as you like. Not too many people in the casino on a Thursday. Much busier on Friday,
RV? Truck parking on west end of building, no trouble accessing lot. There is an abundance of abandoned parking just to the west of the casino's lot.
Lots to see and do in Biloxi.
Comments