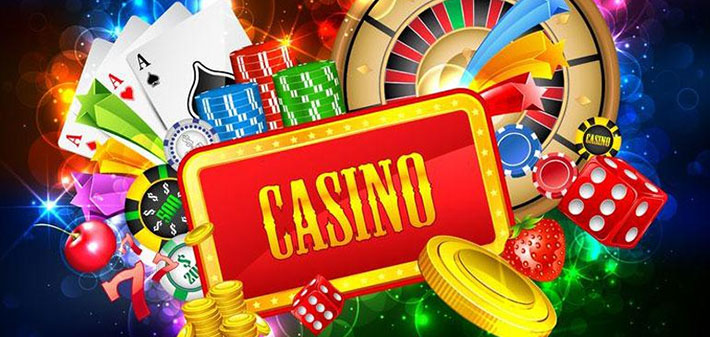 RV Parking and Camping Information
Overnight RV Parking Allowed:

Parking Rules:
Must check in with Valet. Read Reports
Parking Area Description:
Small lot. Not recommended for big rigs. Maneuvering in the lot can be a challenge -- disconnecting any toad before arriving at the casino is strongly recommended.
Overnight RV Parking is OK
Map
User reviews
Overflow valet parking RV overnight
Call before arriving. Valet must open gate. Lot is located between the 6 story and 2 story parking structures located across from casino. It was basically a deserted lot surrounded by a 6 ft wrought iron fence. We did notice video cameras and hope surveillance was in place. No hook ups, but we were about to put our slides out and get comfortable in our 5th wheel. Doesn't seem the best area, but we made it out without incident. We were the only rig parked in the lot and access to site did require us saying we needed a place to park our RV to partake in casino activities. I would probably check out possible nearby areas to park the rig that might be easier/safer feeling if we are ever back in the area.
report from Sean Welsh, February 1, 2009

Sean Welsh and Louise Hornor
http://OurOdyssey.BlogSpot.com

This casino was listed in our printed guide (Casino Camping - Guide to RV-Friendly Casinos by Jane Kenny), which said to check in with the valet upon arrival.

The valet directed us to the back of the valet-only parking lot. This section of the lot is very small. The number of rigs which could be accommodated is highly dependent on how many cars have been valet parked and how they end up arranged in the lot. Also, maneuvering in the lot can be a challenge -- disconnecting any toad before arriving at the casino is strongly recommended. We found a nice level spot for our 40' bus across five spaces, and there was a class-C here when we arrived taking two end-to-end. I was surprised to see a 45' Prevost entertainer make its way into, and then out of, the lot on a busy Saturday night; watching the professional driver work the bus around the tight confines of the lot was spellbinding.

It is essential that you check in with the valet upon arrival. Even so, expect that some of the valets will question you walking into or out of the lot, as the lot is not open for self-parking by guests -- just tell them you are in an RV. We felt very secure and were quite comfortable on a busy Saturday night, but please note that a rail line is nearby and you will hear trains, and Shreveport's night club district is right across the street, and traffic is heavy until the wee hours on the weekend.

We did not gamble, but we did eat in the Vintage Steakhouse. The service was attentive and the food was excellent, but we thought it was somewhat overpriced for the region. The casino also has a buffet (dinner $15), a cafe, and a deli.

This is an excellent stop to visit the Shreveport waterfront. The Corps of Engineers visitor center is a block away, the center for the performing arts is right next door, and the space and science museum is two blocks. A city park with outdoor amphitheater is across the street, right on the river.
{{#ratings}}
{{#editor}}
{{/editor}} {{#user}}
{{/user}}
{{/ratings}}
{{title}}
{{#ownerCreatedBlock}}
{{#owner}}
{{#url}} {{#avatarSrc}} {{/avatarSrc}} {{^avatarSrc}} {{& avatar}} {{/avatarSrc}} {{name}} {{/url}} {{^url}} {{#avatar}} {{& avatar}} {{/avatar}} {{name}} {{/url}}
{{/owner}} {{#created}}

{{created}}

{{/created}}
{{/ownerCreatedBlock}} {{#category}}
Category:
{{category.title}}
{{/category}}
{{#fields}}
{{#showLabel}}
{{label}}:
{{/showLabel}}
{{& text}}
{{/fields}}