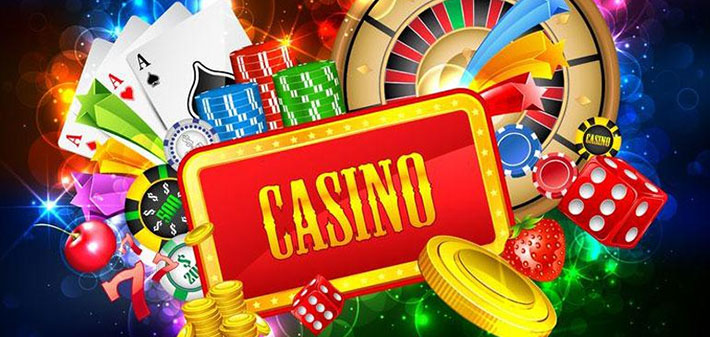 Location
Directions:
20 minutes south of Saskatoon, Saskatchewan, on highway 219. Off Hwy-219 on Dakota Dunes Way. Located next door to Dakota Dunes Golf Links.
RV Parking and Camping Information
Overnight RV Parking Allowed:

Parking Area Description:
About a dozen RV parking sites with 15amp electric on the light poles.
Overnight RV Parking IS Allowed.
Map
User reviews
Nice casino with good food and free RV parking with 15amp
June 2017
11 fairly level gravel sites with 15amp power available, plus unlimited room for big rigs.
Must register with guest services and allowed 5 days if wanted.
Good food available at economical rates in a small restaurant that has buffet service only on Fri, Sat, Sun - al a carte rest of week, plus a Tim Hortons coffee shop.
Good selection of slots, and a variety of table games.
Cheap fuel available across the road.
There are 6 pedestals with 2 electric plugs (15 amp) each along the back row. There is also 1 site with a 50 amp plug the next "row" forward. Term "row" is used loosely as there are no markings as to that area, just some light posts. RV parking area is a sloped dirt area with several deep ruts from water run off. We actually had to put our truck into 4W/low to make it out of one of the ruts. We used boards under 1 side to help level us. However, for free electric, I can't complain much. Signage says 5 nights max but some rigs looked like they had been there a bit longer.
Casino was ok - we checked in at Guest Services to let them know we were there - they offered to sign us up for their player card but since we do tables and not slots, and were only going to be with them for the 1 night didn't get it. Casino was non smoking facility with a separate room for smoking and slots. Only 2 table games were open when we were in the casino - both black jack. Our issue was, 1 player was playing 4 hands and also had a 5th space reserved as he didn't want anyone right next to him. As such, 3 of us were left standing around trying to get in to a game. Pit boss didn't seem to care that we were not being allowed to "spend" our money there, so we left.
There is a restaurant, grill and Tim Horton's inside.
Had it not been for the free electric, I would have rated this much lower.
Slightly off the main Hwy., worth the trip in.
Yes, they do have 15 amp power, about 12 pedestals,and... If you look close like I did, there is 1- 50 amp outlet on a pole in front of the pedestals. All at no charge. Well lit, quiet and away from casino traffic. Keep to the right on the main road after the casino entrance. You will see pedestals on the left before the next entrance that you take.
{{#ratings}}
{{#editor}}
{{/editor}} {{#user}}
{{/user}}
{{/ratings}}
{{title}}
{{#ownerCreatedBlock}}
{{#owner}}
{{#url}} {{#avatarSrc}} {{/avatarSrc}} {{^avatarSrc}} {{& avatar}} {{/avatarSrc}} {{name}} {{/url}} {{^url}} {{#avatar}} {{& avatar}} {{/avatar}} {{name}} {{/url}}
{{/owner}} {{#created}}

{{created}}

{{/created}}
{{/ownerCreatedBlock}} {{#category}}
Category:
{{category.title}}
{{/category}}
{{#fields}}
{{#showLabel}}
{{label}}:
{{/showLabel}}
{{& text}}
{{/fields}}