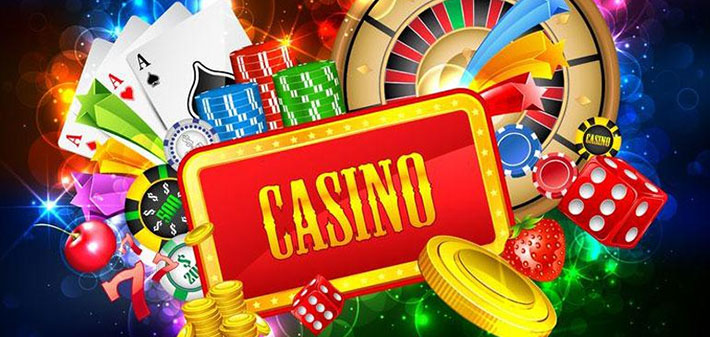 RV Parking and Camping Information
Overnight RV Parking Allowed:
Maybe - Read Listing and Reviews
Parking Rules:
Overnight RV parking is unofficially ok
Campground Information
Campground Information:
FHU, 50 Amps
RV Park -- Overnight RV Parking MAY be ok too
Map
User reviews
report from Anonymous, July 19, 2008

They take reservation now this is great I have not stayed there before because I did not want to go there and might not get a space but now I will go there often because I can reserve my space.

They have the number to call for reservation on each space and if you don't have reservations that is ok too. The signs that are posted will let you know if the space is reserved or if it is available and if it is available al you do is call the reservation number.

Lots are level, well lighted, security cameras in use. Park is walking distance from the casino, and a free shuttle is also provided.
Report from Cajunsparks, June 28, 2008

We've just spent two nights at Cypress Bayou Casino in Charenton, Louisiana and were very pleased with their facilities, full hookup, cable, phone connections for the low cost of $10.00 per night. The restaurant food was excellent. They are in the process of adding 30 more sites and now take reservations. They are about 30 minutes from St Martinville which has many Cajun attractions. My only complaint is that their slots are outdated, they need to get newer slots. The best value for $10.00 you'll get any where. Oh Yes! They give $10.00 free play to each member of your party.
Report from Don L., April 26, 2008

Cypress Bayou and Shorty's casinos are basically the same casino linked by a long walkway. No hotel or motels on site or convenient. Indian owned. I have been there many times. Located in a "name only" town of Charanton, LA, close to a very small town of Baldwin, LA. Not a good experience in RV dry. Not a good experience with poker personnel. They are not very nice. No one is nice there. Eating facilities poor or average. I will probably never go there again due to several horrible experiences with the personnel. and lack of service/or cooperation. The poker dealers are poor and even rude, as are many other employees.

Overall, I would rate these facilities and RV experience as a poor 4. with 10 as excellent. They are poor in almost every respect. Suffering for business.
Report from Karen B., March 15, 2008

This was just an overnight stop for us and although we went into the casino and played a bit , I didn't check it out very well. It's set up as two separate casinos on opposite ends of the building and going from one to the other involves walking down a long corridor-a strange arrangement and odd traffic flow.

There's a RV park but we spent the night in an out of way section in the first self parking lot. To get to the RV park pass the first lot and make a left turn into the second lot. There's a shuttle stop with a sign about the charges. It's self pay ,$25.00 a night or $10.00 a night if you go to the casino security office and get your payment card validated. Stay is limited to three days unless approved by the management.
View all user reviews
{{#ratings}}
{{#editor}}
{{/editor}} {{#user}}
{{/user}}
{{/ratings}}
{{title}}
{{#ownerCreatedBlock}}
{{#owner}}
{{#url}} {{#avatarSrc}} {{/avatarSrc}} {{^avatarSrc}} {{& avatar}} {{/avatarSrc}} {{name}} {{/url}} {{^url}} {{#avatar}} {{& avatar}} {{/avatar}} {{name}} {{/url}}
{{/owner}} {{#created}}

{{created}}

{{/created}}
{{/ownerCreatedBlock}} {{#category}}
Category:
{{category.title}}
{{/category}}
{{#fields}}
{{#showLabel}}
{{label}}:
{{/showLabel}}
{{& text}}
{{/fields}}