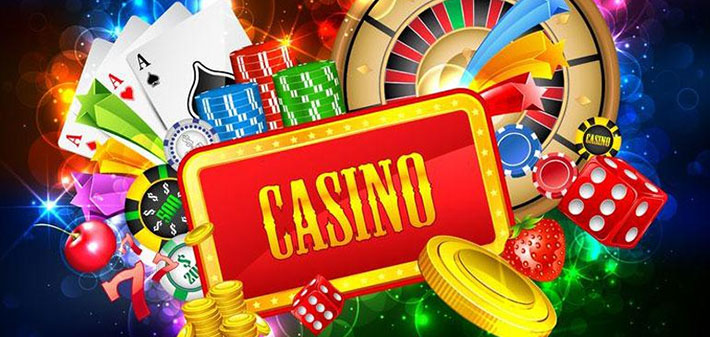 Contact Information
Phone Number2:
800-584-7263
RV Parking and Camping Information
Overnight RV Parking Allowed:

Parking Rules:
23 miles N of I-10 (Exit 44) on US 165, 5 miles north of Kinder
RV Park -- Overnight RV Parking is OK too
Map
User reviews
Report from one_strange_texan, July 2016
We stayed at Coushatta for a couple of nights as it is not too far from home. The RV park is extremely nice. It is worth a stay whether you visit the casino or not. Nice, roomy pull-throughs and facilities are well maintained. All kind of recreational alternatives are available, including pool, tennis courts, volleyball courts, fishing pond & playground. The staff is friendly and helpful. Nice office/lodge. Chalets are available for those without RV's and they appear to be nice. The Casino is nice. There are more lower minimum table stakes available than the nearby premium casinos in Lake Charles. The food is not so good. The only on site restaurant I can recommend is the sports bar. The breakfast in the buffet and the hot dog stand were not good. I recommend the place, but you may want to run into Kinder or bring your own food.
report from Judy, September, 2008

We happened by Coushatta quite by accident Jan. 2007. Planned to stay overnight and ended up staying a month. We went back and stayed another month Feb. 2008. We had never gone south for the winter before (live in Wisconsin) so we were VERY lucky to find Coushatta. We loved it!!

Kinder is a small, friendly town. Has a nice grocery store and several places to eat. We stayed at Red Shoes RV park, the shuttle bus ran through out the day and night at least on the hour, but more like every half hour. The staff are great, friendly and helpful. We used coupons from their online site, pay for 3 nights and get 2 nights free. Free newspapers daily at the RV lodge. Free breakfast rolls on the weekend.

The sites are cement pads, level and full hook-ups. The weekends fill up, so the best time to arrive is during the week. The casino had good gaming, good comps, good places to eat for all budgets, from the steakhouse, to a "sandwich" stand in the far corners of the casino. The buffet is very good. They also have a huge center where they host various horse shows, concerts etc. in a separate building.

When we left the RV resort this past winter, they refunded us 2 nights stay for no reason given! I always do fill out the customer comment cards, so I think this might be why. (I fill them out honestly the good and the bad!) I always comment on and get the names of exceptional staff persons. They also have a good storm warning system, and the shuttle buses picks folks up and take you to the main casino for safety.

I have always found the showers an bathrooms to be clean. Security is very visible. My husband asked if the casino would want to donate cards for our seniors and various places that have card nights, and they very gladly sent home many decks which we have distributed to many places.

The highway going by the casino and through Kinder is being worked on, I think they are making it more lanes, which is a hassle, but well worth it. We will return this winter and hopefully many more in the future.

The picture I have sent is our "transportation" sitting in front of the pond overlooking the RV resort. By the way, the pond is stocked with fish for the "fishermen"
report from readers Ken and Joanne, January 2007
We stayed at casino RV park for 5 days and paid for 3 @ $17. Total for 5 days was $49 with full H/U and cable. Great spots, concrete pads, grass between spots with table. Shuttle service to casino. Swimming pool, laundry, club house, big screen TV. There is coupon on website or Trailer Life Directory. Lots of boondocking area in parking lot. Security patrols. Adjoining fuel and market. Gas $1.98 Diesel $2.30
Check out the Parsons's adventures: http://www.kenjoannesblog.blogspot.com
report from reader Chuck, January 2007

Kinder, Louisiana is the best. Great RV park and they comp you easily for both RV park and food
report from reader L. Dixon, February 2006

We pulled into the parking lot at the Grand Coushatta Casino in Kinder LA late in the afternoon. We discovered a tire on the trailer was deflating. We decided it was to late to deal with it so we went in and had dinner and played the slots.

The meal was excellent and we lost our money slower than usual. The next morning I asked the person at the door who in town would come out to change a tire. He said not to call anyone, he said he would send security out to us and they would change the tire for us.

They came out and changed our tire free of charge. We stayed another night due to rain and high winds. Once again we enjoyed a great meal and some fun slots.

They also have a very nice RV Park next to the casino we stayed in the park a couple of years ago.
View all user reviews
{{#ratings}}
{{#editor}}
{{/editor}} {{#user}}
{{/user}}
{{/ratings}}
{{title}}
{{#ownerCreatedBlock}}
{{#owner}}
{{#url}} {{#avatarSrc}} {{/avatarSrc}} {{^avatarSrc}} {{& avatar}} {{/avatarSrc}} {{name}} {{/url}} {{^url}} {{#avatar}} {{& avatar}} {{/avatar}} {{name}} {{/url}}
{{/owner}} {{#created}}

{{created}}

{{/created}}
{{/ownerCreatedBlock}} {{#category}}
Category:
{{category.title}}
{{/category}}
{{#fields}}
{{#showLabel}}
{{label}}:
{{/showLabel}}
{{& text}}
{{/fields}}