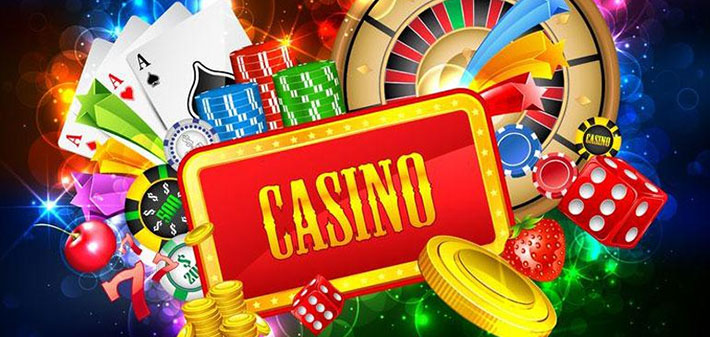 Location
Directions:
Take Indian Bend exit off 101 Pima Fwy. Go east past casino, before police station turn left. About 1/4 mile, turn right into dirt lot.
RV Parking and Camping Information
Overnight RV Parking Allowed:

Parking Rules:
Must Register
Casino Information
Types of Gaming
Slots
Video Poker
Table Games
Poker Room
Keno
Overnight RV Parking is allowed at $25 per night,
Map
User reviews
Charging $25 Now...Shame, Shame, Shame
I just called Nov 3, 2017 and talked to security. Now $25 per night! Imagine..that for the PRIVILEGE of spending my money there. AVOID! Vote with your wallet. I will now go elsewhere to spend money. This should be REMOVED from RV-FRIENDLY listings... It is a SHAME. We stayed there a few years ago and had a fabulous stay. We gambled, dined and drank. Shame on you Talking Stick!
Not Rv friendly like in the past
The casino has new rules, you can now only stay one night without gambling, then for every night you want to stay you need 350 points. Im not a big gambler but to get all those points you could probably just buy a room for the night. I dont really gamble, just a little here and there. but i do usually enjoy the food and have some drinks. The casino is close to scottsdale . the parking is a joke too now, you have to fit in the short parking spots on first come first server and there are maybe 8 places. so you could show up and not have a place to park for the night. they dont want people taking many spots if you have a long rig...wasnt a problem a couple months ago. maybe when we hit another recession, they will be more rv friendly.
Spectacular facility; nice RV parking
The casino is the Talking Stick Resort which is billed as a "High End Resort". The inside is spectacular and even if you do not gamble, walking around to see the architecture, artwork and ambience is worth the time.

One of the many roving security guards led us to the paved lot for RVs. We were there Christmas Day. Although the casino was packed with gamblers inside, there was only one other RV in the designated lot. After we parked, we were instructed to go to the East entrance of the Casino and immediately inside the automated doors is the Security Desk/Lost and Found. We filled out a short form to include vehicle license number. We then went to the Player Rewards Club desk and got a card. We did not use it for gambling but the $4.25 on the card could be used for food or gifts. I used my "money" for a free Cranberry-Orange muffin. Yumm-O, No hookups, no charge.
very nice casino and great buffet
Great place to stay for a few days, close to some of the nicest attractions in Scottdale. You can park for free for 3 nights without gambling, after that you need 1500 points to stay 3 more days. then you have to leave for 24 hours and can come back for more days as long as you get more points. pretty reasonable policy. you park next to the water treatment area, big walls around it. they have a great buffet, $20 if i remember correctly. journey was playing one of the nights i stayed so parking got full around the rv area too. a very nice casino. would stay again.
-report from Karen B., January 2009
Parking is still in the same lot as in Boni P.'s directions although there are now signs and you are required to register at the casino. Security will give you a list of rules and a paper to display on your windshield.
 
This is the policy - Three days only per RV. If you are a players club member you can extend your stay for more than three days after earning 1500 points. If you are actively playing in the poker room you can extend your stay also. You must leave and return after you have stayed 6 days and 6 nights for 24 hours to stay an additional 3 days.
 
We went into the casino but didn't stay long because it was a Friday night and very crowded and smoky. Mostly table games with a large poker area. This is still the old casino with prefabbed tent type structures. The new one is in under construction.

View all user reviews
{{#ratings}}
{{#editor}}
{{/editor}} {{#user}}
{{/user}}
{{/ratings}}
{{title}}
{{#ownerCreatedBlock}}
{{#owner}}
{{#url}} {{#avatarSrc}} {{/avatarSrc}} {{^avatarSrc}} {{& avatar}} {{/avatarSrc}} {{name}} {{/url}} {{^url}} {{#avatar}} {{& avatar}} {{/avatar}} {{name}} {{/url}}
{{/owner}} {{#created}}

{{created}}

{{/created}}
{{/ownerCreatedBlock}} {{#category}}
Category:
{{category.title}}
{{/category}}
{{#fields}}
{{#showLabel}}
{{label}}:
{{/showLabel}}
{{& text}}
{{/fields}}