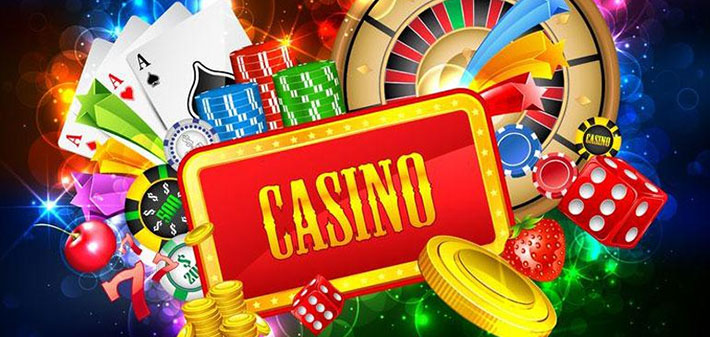 Contact Information
Phone Number:
530-458-8844
Location
Address:
3770 State Highway 45
RV Parking and Camping Information
Overnight RV Parking Allowed:
Parking Rules:
RV Parking is in the rear of the casino.
Overnight RV Parking is OK
Map
User reviews
Stayed here Dec 2017 on way south. RV parking in back on gravel. Old RVs running their generators and engines all night, no security to enforce quiet times. Casino was nice and food was ok. A little distance of I-5.
What a neat place this casino is. Located between I-5 & 99 the RV lot is on the north side. It's a nice casino in a productive agricultural area. Parking is older pavement and gravel but clean and tidy. There are some trucks at night and we moved as a reefer pulled in alongside. The nicest part of the lot is where the tour buses park but RV's are moved away from there. Regular shuttle pick-up
We did not stay but I thought I would update this casino. There is only 1 sign directing RVs into the back. There are 2 very large gravel lots and 1 paved lot, all of which are very flat. There is no water, dump trash or electric offered. The casino offers players club $20 of game play and buy one get one at the buffet AT FULL PRICE... not the 7.77 deal. Casino is clean and the air is surprisingly fresh.
Report from V. Svendsen, December 22, 2009

We have stayed there overnight several times, with lots of space for large units. Friendly staff. 24 hr security. Very good food in the restaurant. We keep going back, even with that little detour off I-5.
Report from Laura & Sasha, November 30, 2009
http://www.Laura-n-Sasha.com

Lots of signs, plus there was a guy in a golf cart that came over to escort us to the area for RVs. Lots of signs to get to the casino.

Is FREE overnight RV parking allowed? Yes, no problem staying overnight, it is strongly encouraged. Two carts came by to bring us to the front, but we decided to walk instead.

Conditions: The parking lot is level, dirt parking, which would be muddy if it rained, but large spots available. Like stated before, people came by in carts, but it was a nice walk to the front of the casino.

Facilities provided: No Hookups There is no dump station, nor fresh water, and no trash containers visible in the lot.

I would definitely go back, the area was quite and surrounded by the orchards, a little off the beaten path, but they try very hard for your business.

Casino

Food; We went to the buffet, it was pretty good, for a Thursday, especially since it was Thanksgiving. They had the prime rib and turkey. Good dessert bar, and fried shrimp. Large buffet and good choices, and not as expensive as we would have thought. $9.50 per person.

Gambling; We signed up for the player's club, $10 each free play, (Found out after going to buffet that there was a 2 for 1 on the buffet – oh well!) Interestingly, it was not as smoky as you would think for a casino. Although we did not see a non-smoking area, it was amazingly not smoky. Their ventilation system was really good. My husband and I are very sensitive to it, and we hardly smelled the smoke. They had lots of penny slots, plus other slots. I did not see any card tables though we don't play them. I actually won at the penny slots, enough to pay a couple of nights of dinners. It was not too crowded, probably because it was Thanksgiving.

Entertainment; There was a band playing, my husband watched it for a while, I could hear it from where I was playing. It was pretty good. While there might have been entertainment at other times, there was nothing big there that weekend.

Is there anything for kids to do?: There were kids there in the restaurants but not on the casino floor. I do not know if there was anything for kids.
No arcade, movies, bowling: I do not believe there was anything like that available.

This was the first casino we had ever stayed at, usually boondocking at a Walmart. We were pleasantly surprised by how nice they were, happy that we had come to their casino. We were impressed by the people in the golf carts that wanted to drive us to the front, as well as drive us back to our camper. Security was pretty good, but there was not the real worry of a problem.
View all user reviews