Review Detail
3.7
7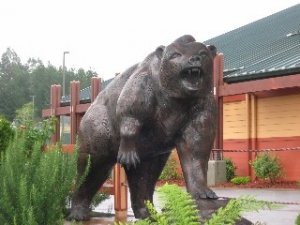 Good for a quick overnight
7/28/15. Easy access off the highway. Has good signs showing RVs where to go. The lot has no RV specific spots, its just a typical side lot for extra car parking. Lot is very level. Didn't see any water supply. The casino is quite nice. The machines are state of the art. The only video blackjack is in the bar. Players club card gives $5 of free play with no other perks.

Comments
1 results - showing 1 - 1
RV Guy 42 should take another look at those "level" parking lots or maybe the sign to see if he/she was in the right place. I drove all over them and couldn't find anything at less than a 2% grade, beyond my coach's ability to level. Otherwise, a good stopover before heading up-coast.
1 results - showing 1 - 1