Review Detail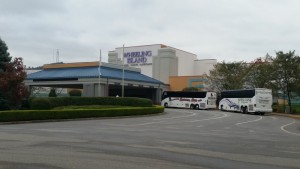 Wheeling Island Casino, Wheeling, WV.
We have stayed here many times traveling both east & west. It is very easy
to get to with a Motor Home towing a car and the parking area is large with
plenty of space to park. The only downside is the flock of Geese that uses
the area for home. You have to be careful walking across the lot at night
A flashlight is suggested. Security roams throught the lot all night. There
is a Buffet plus 1 to 2 other restaurants to choice from.
Comments