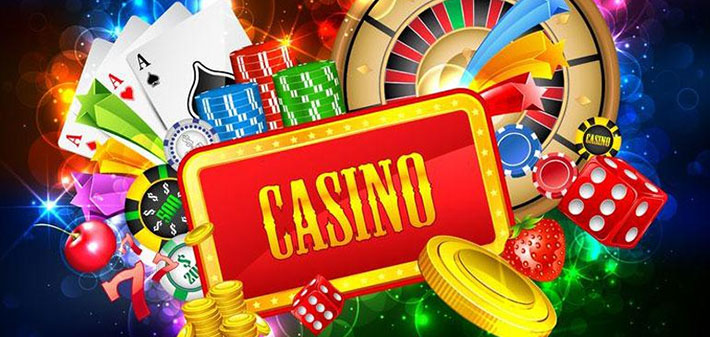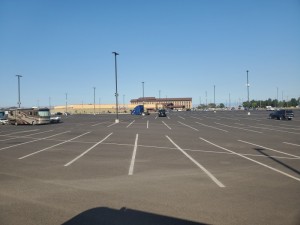 RV Parking and Camping Information
Overnight RV Parking Allowed:
Parking Rules:
Free overnight parking for1 night only
Parking Area Description:
Park on Eastern side of Casino, check-in with security inside.
Casino Information
Liquor Served:
Types of Gaming
Slots
Table Games
Poker Room
Keno
Overnight RV parking is alowed with 1 night limit
Map
User reviews
Plenty of room for parking our travel trailer even on a night with a big concert.
Easy stop south-eastbound from Seattle
Stayed one night Sept. 2018. Security came by, said we could stay as long as we wanted, just stay over in the area we were in (left of casino entrance). Sign up for the players card and get a free spin - we won a free buffet and a choice of prizes (chose travel mug). Major complaint with casinos in all of WA state is they allow smoking, so there's no escape from the stench, but it's not noticeable in the buffet area. Food was ok, can't complain for the price. Coffeeshop had good espresso coffees and a nice large fruit cup - made for a nice snack on the road. We were able to fill our thermos at the free drink station on the casino floor. We would stay here again when traveling the "diagonal" between Denver and Seattle.
May 2017
Many changes!
Everyone is friendly and smiling!
Now known as Legends Casino Hotel.
RV Park is permanently CLOSED.
RV parking is Welcomed, just park on Eastern side of Casino, check-in with security inside, more than one night is OK.
Near level marked blacktop parking, near highway but reasonably quiet.
Good food at realistic price in the buffet restaurant, snack bar and coffee shop also available.
Soda and coffee stations.
Many slots and table games.
Players card gets you a small welcome pack of vouchers and a chance to 'spin the wheel' for other items.
Website -legendscasino.com
28 Sept 2017

Well now....Legends is friendly...no hassle from Security for RV Parking...just contact em and give em your information...lots of drive by security patrols via vehicle...since I already contacted em they've let me alone. Parked on edge of parking lot looking over nice green watered field. OK went to Seafood buffet on Thursday night....great dungeness crab (both cold and warm)- stuffed myself. A bit pricy at $29 head less $3 for Senior status. OH be fore waned the RV Park has been closed for something like two years. People are friendly and let me fill my fresh water tank at remaining/occupied Community Center building No worries...would stay here again in in neighborhood..
Report from Robert S., May 23, 2010
Visited 5/21/2010. Dry camped in the RV/Truck lot which is chip sealed and is level. Check with security, no registering needed but told only one night. Wife summed the place up when she called it the "toilet of Eastern Washington."

View all user reviews
{{#ratings}}
{{#editor}}
{{/editor}} {{#user}}
{{/user}}
{{/ratings}}
{{#owner}}
{{#url}} {{#avatarSrc}} {{/avatarSrc}} {{^avatarSrc}} {{& avatar}} {{/avatarSrc}} {{name}} {{/url}} {{^url}} {{#avatar}} {{& avatar}} {{/avatar}} {{name}} {{/url}}
{{/owner}} {{#created}}

{{created}}

{{/created}}
{{/ownerCreatedBlock}} {{#category}}
{{/category}}
{{#fields}}
{{#showLabel}}
{{label}}:
{{/showLabel}}
{{& text}}
{{/fields}}