Review Detail
4.1
10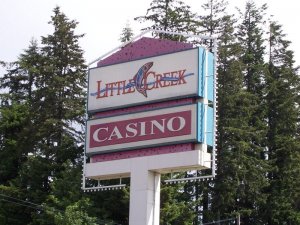 Stay at the Little Creek Casino
Just stayed here for an overnight on Nov 24. Really nice little RV area, power/water/sewer/ WIFI/ restrooms w/showers. You also have access to the pool/spa with your paid night stay. Pretty full most of the time.
that is about all that is good there. the casino is smokier than most. We didn't eat in the buffet the line was too long. we ate in the sports bar and The food was sub par for sure. they have a large gas station/ C- store but the store really doesn't provide much for food either.
So if you are looking for a good place to stay and don't care much about the casino this place is great for that.
Comments