Review Detail
3.1
13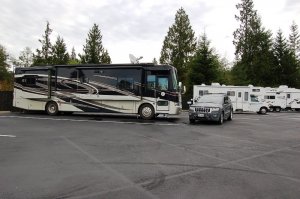 Rv Campers are no longer valued
They have made further changes at Angels that show they do not care about RV gamblers.

Last fall they did away with most of the electric sites, paving them over. They do have a boondocking area north of the casino. They now charge $15.00 a night to boon dock. There are 4 electric sites which they now charge $25.00 a night. No coupon book either, With the addition of their hotel I guess they no longer want or need RV gamblers. Too bad - it was a fun place to visit in the past. Also heard there is a drug problem in their parking lot. Further they have tightened their slot machines (guess they need to pay for the hotel and also their fancy new Admin building).

Casino is smoky, food is terrible, they have restricted their comps. With so many choices within a 30 mile radius, go elsewhere.

In my opinion, head down the road to Marysville (10 minute drive). The casino there welcomes RV with open arms. Free boondocking (wish they would add electricity). Security is present frequently making you feel safe. Many more food choices in and outside the casino. Other things to do with your family. Better choice than being stuck in the middle of nowhere, at a place that doesn't value RV gamblers.
Comments
1 results - showing 1 - 1
I agree. Amazing how cheap they have got. It used to be our "go to" for dry RV'ing. They used to give out lots of gifts (Our RV has a nice collection of coffee mugs) but now, zip. $15 for parking is just silly. Next it will be a charge to park a car!
1 results - showing 1 - 1