Review Detail
3.1
3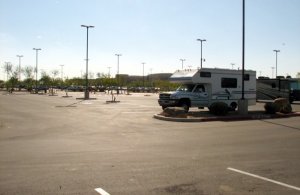 -report from Karen B., January 2009
We just stopped here to check out the parking area. The RV lot is behind the casino and marked for oversize parking. There aren't any signs about checking in but the shuttle bus driver told us that the parking policy is the same as the one at the Indian Bend casino.
 
This is the policy - Three days only per RV. If you are a players club member you can extend your stay for more than three days after earning 1500 points. If you are actively playing in the poker room you can extend your stay also. You must leave and return after you have stayed 6 days and 6 nights for 24 hours to stay and addition 3 days.

Comments