Review Detail
3.8
5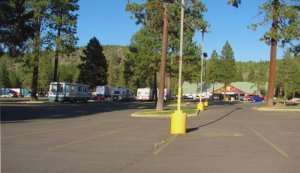 A nice spot to park overnight. The lot is huge with nice trees throughout. The Casino is very small and unfortunately very smokey! They have a small restaurant inside, but was just too smokey for us to enjoy the inside.
There is a nice store and gas station located on site with reasonable gas prices.
There is truck traffic noise along the highway but all in all a nice overnight location. If they could just work on the smoke inside we would have enjoyed their October breakfast special!
Comments