Review Detail
3.2
4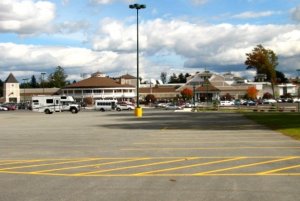 Saratoga Springs....eh....
Very large, level area for motor homes. Quiet and good to go with Jacks down and slides out. Great grassy soccer field right next door to walk the dog.

The casino was lame for those of us that like table games. No live cards/dealers. All video games. If u like slots, then this place is for you. There is a TON of them. It is a no smoking facility.

They did have several dinning choice but we didn't eat at any of them.
Comments