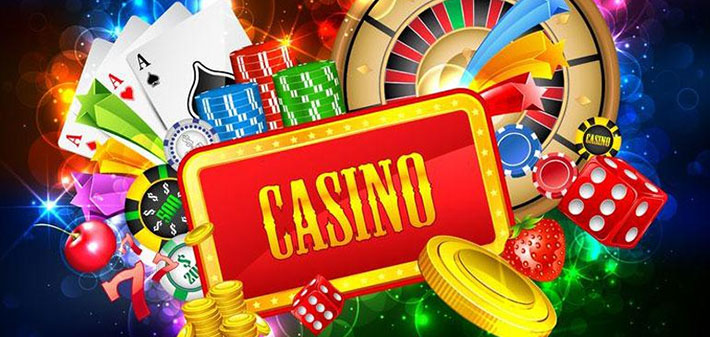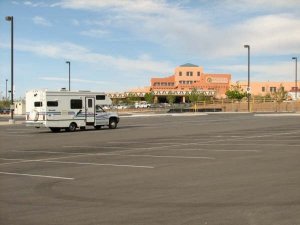 Contact Information
Phone Number2:
505.724.3800
Location
Directions:
Use Exit 215 from I-25 and go south. Use the furthest south entrance on the left, past the casino, which is labeled for "Commercial Trucks" There is a separate parking area for commercial trucks much like rest area parking slots, but there is also a separate very large lot designated for RVs. It is lined like a regular car lot. We parked along the curb near the steps leading up to the casino.
Campground Information
Campground Information:
There is a full service campground on the right of the highway just south of the Exit 215 listed for $35 a night.
Casino Information
RV Park -- Overnight RV Parking is OK too
Map
User reviews
RV/Truck area is very slanted. I have to unhook the fiver to get level. Quiet (if no trucks running) and safe. New food court is reasonably priced. We'll be back.
We needed a place to overnight with electricity for the AC. Also looking for something not to far from the Interstate. This seemed like a good place, had decent reviews, so we stopped in. Glad we did. Nice, clean, helpful. Spacious sites, nice picnic tables and armadas over them. Even have grills. All the sites are pull-through, so we did not have to unhook the toad. There is minimal shade. Most sites have a tree, it is all about getting in its shade:). The interior roads, sites and pads are gravel and rock. The wi-fi was top notch, the Verizon coverage was good. And you can not beat the price in the heat of the summer. There is a train crossing near-by and you can hear the commuter trains some, but it seems to end in the evening. Turned out to be just what we were looking for as an overnight stay with hook-ups. We camped at Isleta Lakes & RV Park in a Motorhome.
New name is Isleta Casino
This casino is now being managed by the Isleta pueblo themselves and they have ditched the Hard Rock name. 48hour free camping in the paved truck lot. The whole lot is built on a slant, though we managed to level our trailer just fine. Beautiful casino inside.
beware
(Updated: March 15, 2013)
We had planned to stop here for a day or two. When we arrived, bone tired and ready to get off the road for the night, we were shocked to learn the RV park was closed and the casino was closed. Some tribal affair. this was on 2/11/13. No interest in allowing us to hook up and spend the night.. Won't be back, too many other choices.

[Admin: This is a good reason to call ahead and check on availability for overnight stops whether it's a casino or an RV park. Avoid disappointment]
- report from Karen B., May, 2008

We didn't see the electric outlets reported by Tony K. They may still be there but there has been a lot of construction because the casino is adding a hotel. There is a huge new paved parking lot which was where we stayed. It's a bit of a walk to the casino. There are shuttle stops but no shuttle buses yet. The construction appears to be almost finished. The parking lot has a moderate slope so some type of leveling is required.

The casino has the usual variety of slot machines but I didn't find any good VP machines. We ate lunch at the buffet. There were a few Chinese and Mexican dishes but it was mostly home style southern cooking. Okay but not great. This is a good place to stay if you want to see Old Town and the museum district.
View all user reviews