Review Detail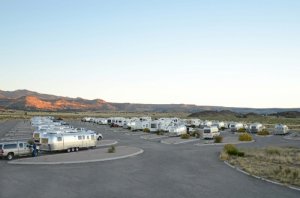 Stayed one night late August 2012
Stayed one night and they have a very nice maintained shower restroom office area,I was told the WI/FI was limited to the RV Office and maybe the close RV spot to the office and i took that spot by chance and wasnt online long.
The spots are on gravel and you track sand and rocks into your rig, the buffer areas are all weeds and bushes like the desert around you.
The casino was nice, they had Starbucks just inside the door and the resturant had wonderful food for us non buffet eating customers.
The diesel was a great price.
The off ramp and onramps were all changed from 2 years ago and now they have round abouts.
Comments