Review Detail
3.6
3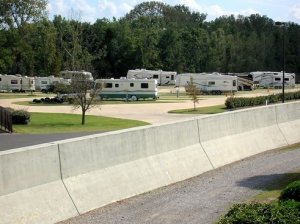 - report from Wendy L., July 2007



27 nice, concrete sites with full hookups including cable TV (Direct TV) and free WiFi. $20 minus 10% Good Sam discount - $2 if you have a frequent players card (get it before you register with the campground) + tax.



Good view of Mississippi River, nice nature trail with interpretive signs, good dog walking areas, free drink coupons with campground registration.
Comments