Review Detail
4.2
5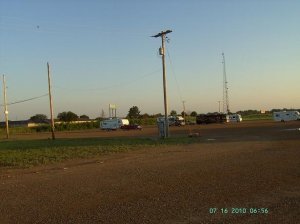 October 18, 2010
(Updated: April 13, 2014)
Very nice place, attractive, large and modern! Convenient location Good gaming, all the table games and slots. Good VP, 9/6 JOB, NSUD, 8/5/150 BP. Very good food; we ate in the cafe but the other venues looked good as well. Granted we were there only one night but it made a very good impression on us.

NOTE this information is NO longer correct. Retained for historical purposes only, see more current reports......................
When you arrive DON'T use the main entrance. Instead, use the eastern most entry road and drive all the way around the perimeter of the casino to reach the large, level, gravel parking lot for RVs. It would probably hold 40 RVs! I asked Security and they said no need to check in and no registration. Shuttle golf cart provided by security from the casino to your RV, just ask at the valet.
Comments