Review Detail
4.6
3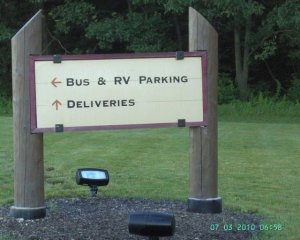 - report from Nick T., August 2008
 
Stayed on 8/2/08 RV's are required to stay in parking spaces along with buses and trucks. Spaces are behind parking garage but not too far from casino.
 
The parking slots are short and narrow. Too short for trucks and so narrow that a truck has a difficult time getting in if there is another truck in the next slot.
 
There was plenty of space in both the regular parking area and in the employees area so I don't understand the thinking here. Not so bad to have to park in designated slots but spend all night next to a running truck is not good. If they would provide a trucking area a good distance from the RV's, it would be OK.
 
Will think twice about returning.

Comments