Review Detail
3.5
2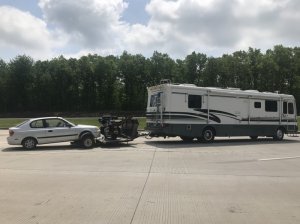 RVs park at the Hotel with the semis
VERY small area to park semis & RVs. In fact, this Semi almost took our mirror off with his mirror! He is VERY close, so close that we can NOT fully open our door! Hope my photo shows.
The Hotel has good size lot (only 8 cars total for Employees & Guests).
HOWEVER a good portion of the Hotel lot has been leased and is not available available for Guests nor employees.
Comments