Review Detail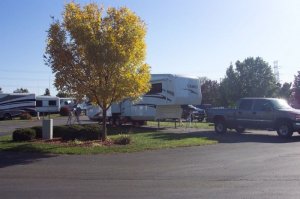 from reader T. Bird, February 2006

We stayed at the Casino Queen RV Park in East St. Louis two years ago (2004). Nice park right down by the river and walking distance to the Casino. Full Hookups including cable and a full breakfast for everyone in your unit and the rate was $14.95 per night!
 
The Metro runs nearby and can take you anywhere in town quickly. St. Louis Zoo is free and really spectacular. The Arch is also memorable but if you suffer from small space phobia, the ride up and down might bother you! River walk and boat ride up the river was interesting also. We're not gamblers so can't tell you about the casino but their breakfasts are excellent.

Comments