Review Detail
3.5
9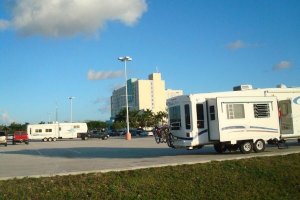 came in today and they placed signs all over the property that state (All Commercial RVs , Trucks/ Rigs must register at the front desk)
also states that you must be a customer to park overnight. I guess the situation got out of control and their trying to change the rules.
one big rig was towed away. over all not bad but it is rather noisy in the parking lot.
Comments