Review Detail
4.5
5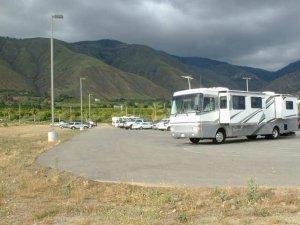 Great little place to visit and stay
A little hesitant to let out the secret of this little gem, this place is just right for what I want. The food and drinks are at a affordable price.Unlike the other Casinos in the area.
There is a free soft drink station,a small deli and pizzeria,the pizza is great. A cafe with a pretty good menu and a special every night after 5 PM of Prime Rib 2 for $20 you can't go wrong there,it was great! Also if you like the adult beverages,Happy Hour from 5Pm to 7PM is not to be missed.
The Buffet is priced right for lunch and dinner,about $10 cheaper than the other casinos in the area, and the menu changes every night.Checkout their website for the prices
Lots of slots,they seem to be loose as anywhere I have been,maybe a bit better, and a small area for table games,all in all just right for a smaller casino, They seem to have a very good air filtration system,no smoke smell anywhere.

To stay here just park,there is a parking area to your right as you come in, on asphalt it is well lit and level,each spot is about 40ft long or you can park in the huge hard packed lot next to it.
You can stay 72 hours then be gone 48 hours and then return.Just go to the security desk at the entrance and sign in,you will have to have a Players Club Card,it's free. The Security Guards are really nice and informative,they also patrol the parking area quite often.
I was there during the week and it was not crowded at all,now the weekends may be different.
I will be back very soon.
Comments