Review Detail
3.9
7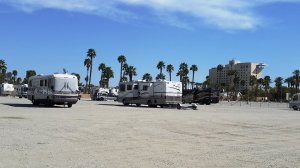 Nice Casino with Bingo too!
Oct 2017
As soon as you turn left to pass under the banner sign, make sure you turn HARD left again, past the buses and trucks to the flat level gravel space occupying about 10 acres - that's where you park RVs.
Short stroll to the casino, where if you sign up for a players card and spend $20, you get another $60 in points.
Good eating in the buffet, where the range of food and deserts is excellent and the staff are friendly and attentive.
Plenty of slots and table games and tournament opportunities too.
Comments