Review Detail
3.5
5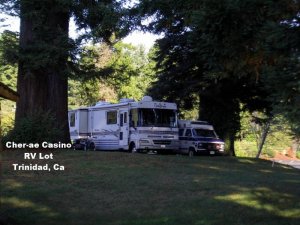 twenty bucks for lot camping.
They charge $20 for 1-3 nights, pay at players club. Water is the only hookup, and only on one side of the lot. Ocean view through trees. Library wifi not quite strong enough to be usable.

No non-smoking area in casino.

I did not find any reasonably priced meals either at casino or in town.
Comments