Review Detail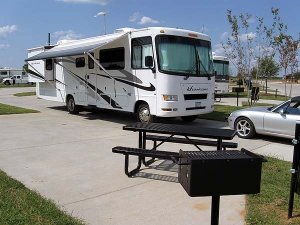 Stayed at the RV park in October 2011. The sites are large and over 70 feet long. The charge for one night stay with Winstar card was less than $20. What a bargain. Park is far enough from interstate to have little or no highway noise, unless the wind is from the west, which is rare. Hookups are easy to access.

I used to park in the parking lot of the casino overnight, but will stay at the park from now on.

The casino has enough slot machines to rule the world. I play blackjack or poker, but wife likes the penny machines. The only drawback to the casino is the requirement to withhold 50 cents per blackjack hand.

Buffet is ok, but can get crowded sometimes. Specials for seniors at specified times.

The casino has first class entertainment booked on occassion.

Transportation from the RV park to the casino is fast and convenient.

Comments