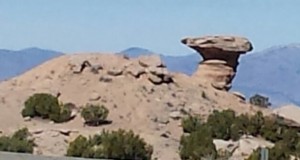 Contact Information
Phone Number:
505-984-8414
Overnight RV Parking is OK
Map
User reviews
1

reviews

Campground/RV Resort

4.0 (1)
Free, safe and close to all things Santa Fe
This is a large dirt parking lot east of the Vallero gas station run by the casino. It is FREE. There are large ruts from rain. Walk the lot to see the best access to the spot you want. There are no services but there is an RV park (Road Runner) up the road with water and dump for $10. It is very uneven in most spots but it is FREE! We stayed 4 nights in a 37 ft. 5th wheel and felt safe. The casino is small but they have good deals for signing up for their club.

-report from Gerard, May 21, 2008

I stayed overnight in the parking lot. The signage to RV/truck parking is now confusing as they have barricaded the original dirt RV/truck parking area. I asked a casino security man and he said they are constructing a gas station in that area, and he told me to just park my rig in one of the far/lower (parking lot has a mild slope) corners and I'd be just fine.

I was there primarily for a Joan Jett concert. Seems this small casino frequently attracts big names for concerts. I paid $30 for the concert ticket..a bargain. The midweek concert brought a small turnout (maybe 500 people) and I was in the second row from stage! What a treat!!
- report from Karen B., May, 2008

Not much to add to Sean's report except that we stayed in the paved lot next to the dirt one as the casino wasn't busy the night we were there and the lot was empty.
-report from Sean, August 2007

We stayed here the night of August 13, 2007. RV's and trucks park in a dirt lot north of the casino. Large signs for the RV and truck parking can't be missed once you exit the freeway.

Overnight parking appears to be allowed (we didn't ask) -- there are several other rigs here, and some appear to have been here "a while." I would send a photo, but signs near the casino forbid cameras anywhere on the property "or on tribal lands."

There is one restaurant, which has a limited menu most nights (see the casino's web site), but serves a buffet brunch on Sundays and a surf-n-turf dinner on Fridays.

Signing up for the players' club gets you $10 in promotional money to use in the machines, and an extra $5 depending on the day of the week -- we got it today because Monday is "under 54" day.

As with some other casinos in NM (e.g. Sky City), this one is dry. So no alcohol is served either in the casino or the restaurant.