Review Detail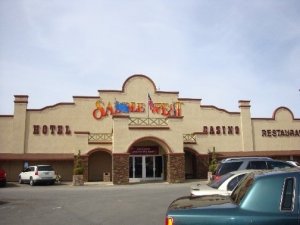 Report from Just Wanderin', March 1, 2010

Saddles West Casino is in the center of town. We only noticed one RV in the parking lot. Just behind the casino was a very nice RV Park owned by the Casino. The billboard advertised the monthly rate at $275.

The Player's Card for new members includes an extra $10 on it for free play. We liked this casino best of all in town. Maybe it's because we walked out with more money than we contributed.

The buffet looked great. Different daily themes dictated the menu.
Comments