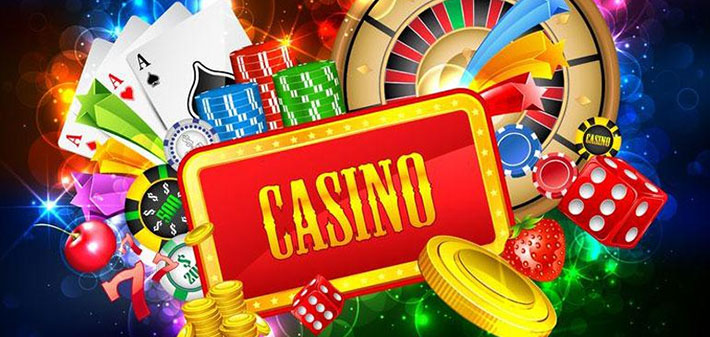 Paragon Casino Resort
Hot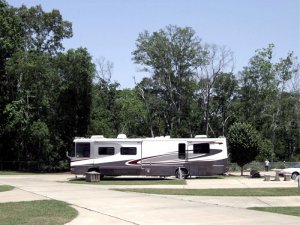 Contact Information
Phone Number:
800-946-1946
Location
Address:
711 Paragon Place
Directions:
From Baton Rouge:
From Baton Rouge take I-10 West to the Lobdell Exit (Exit 151), onto LA Hwy. 415. Follow 415 to merge onto U.S. 190W. Take the New Roads/Marksville Exit onto LA Hwy. 1 to New Roads. Take a left onto Hwy. 3131 (Hospital Road). Follow Hwy. 3131 to LA Hwy.1 North (left). After taking a left onto LA Hwy. 1 North, follow approximately 50 miles to Paragon Casino Resort. Estimated travel time: 1 hour, 30 minutes.

From Lafayette:
From Lafayette take I-49 North for approximately 50 miles. Take Exit 46 for LA 106 toward St. Landry, merge right. Follow LA-106 approx. 1 mile. Turn left onto LA Hwy. 29 and follow it for approx. 6 miles. You will now be in the town of Bunkie, LA. Turn left onto U.S. Hwy. 71/SW Main St. Then take 3rd right at traffic signal onto E. Church St./LA Hwy. 115. Follow Hwy. 115 for approx. 2 miles and take left onto LA Hwy. 115 North. Continue on 115 North for approx. 20 miles to Marksville. Turn right at traffic signal onto LA Hwy.1 South; travel three miles to Paragon Casino Resort. Estimated travel time: 1 hour, 30 minutes.

From Shreveport:
From Shreveport take LA I-49 South for approximately 110 miles. Take LSUA exit (Exit 80) to merge onto U.S. Hwy. 71. Take U.S. Hwy. 71 South to LA Hwy. 3170 (LSUA cutoff). Follow LA Hwy. 3170 to LA Hwy. 1. Turn right onto Hwy. 1 and go south for approximately 35 miles to Paragon Casino Resort. Estimated travel time: 3 hours.

From Alexandria Int'l Airport (AEX):
Go toward the Airport exit. Bear right on Arnold Drive. Turn left on England Drive. Bear slight left onto Airbase Road, then continue about 1.3 miles. Bear right onto I-49. Travel South on I-49 for 9.5 miles. Exit onto U.S. Hwy. 71S. Travel 4.5 miles, then left at LA Hwy. 3170. Travel 5.5 miles, then turn right at LA Hwy.1. Travel approximately 20 minutes. Estimated travel time: 45 minutes.
Campground Information
Reservations:
Reservations available at: http://www.paragoncasinoresort.com/rv-park#

Amenities:
Swimming pool, laundry, showers, cable TV.
Internet Access:
Free WiFi available.
Pet Information:
Pets allowed with usual leash and clean-up rules. Pets also allowed in cabins with a damage deposit.
Facilities:
RV park has 200 sites, Cable TV hookups, 12-, 30- and 50-amp hookups, Swimming pool, Laundry/shower facilities.

Cabins are also available, complete with kitchenette, dining and living space 1 bedroom and a full bath. A limited number of 2 bedroom cabins are available as well.


Site Information:
Sites are $17.50 on weekends, $12.50 weekdays. "Passport America" discount available.
Casino Information
Types of Gaming
Slots
Video Poker
Table Games
Poker Room
Nice RV Park and Cabins with swimming pool -- NO Overnight RV parking

Map
User reviews
This place is a gem. Very nice park, every spot has plenty of room, pool was nice. Did not use the laundry or bath house. This is probably the nicest casino campground we have seen. Shuttle comes around really often if you want to take it but it is only a short walk to the casino. We would definitely stay here again! They take Passport America, rate was $17.50 on weekends, $12.50 weekdays. No charge for Wifi and it worked well. We camped in a 40' Motorhome.
Report from Daniel G, June 17, 2010

Big Rig Friendly RV Park remains in pristine condition and definitely the best appointed parks we have encountered. Secured, super clean with all the 5stars resort services. WiFi is extra but works fine. The casino buffet is excellent and the entire staff is very professional and friendly. At PA [Passport America] rate, this is the best deal ever.

All prior report still applies. Only drawback, the pool cleaning seem to be a challenge due to high occupancy and temperature. We stayed 5 days in a motorhome.
Report from Don L., April 26, 2008

Went to Paragon Casino Resort twice, both times staying in the Hotel, but looked over the RV park closely and the facilities in the RV park. It is located in the little town of Marksville, LA. not far from Alexandria, LA and Lafayette, LA. RV park is nice. an Indian res. casino. nice. would recommend it. Has about the same as the Hollywood, only a wee bit better in certain categories. I like the people that run the poker room better at the Paragon. People overall seem friendlier. They have a movie theatre with several current movies going all the time. nice. I enjoyed it. They have an alligator man with live alligators, mostly young ones, turtles, in some beautiful pools under the main lobby/casino area. quite large and pleasant to see. have a show once a week with alligator man. Spa is very nice. I would rate it 8.25 overall.
report from Pat, April 12,2008

This Big Rig Friendly RV Park remains in pristine condition and one the best appointed parks we have encountered. Full hookups at Passport America Rates-- 'Watta Bargain"! Security roams constantly and conveniently stops whenever someone on foot is spotted. The Casino staff phones for shuttles for you when you are ready to return to your rig.

Sites big, level and clean on concrete with concrete tables. Nice woods bordering the property gives one a feeling of privacy. Though a bit off the beaten track, it is truly one of the most pleasant places to stop, rest and play awhile in that part of the country. While there, they had a fantastic crawfish feast with live entertainment in the lower parking garage for $5, including your beer.

The only drawback at the time of the our visit was the unworkable wifi. Apparently, it is one of the pay wifi setups that the park management disavows any knowledge of and the provider tekkies can't figure out what's wrong. We got our fee refunded "on principal" as we refuse to encourage parks to charge for "services" that don't provide service. They are getting ready for a major expansion and we look forward to a return visit for the anticipated recreation and hope that they have changed wifi providers
report from Larry & Bette, July 2007

Just want to say The Paragon Casinos R.V. park in Marksville LA. is really wonderful and just want to add that security there is great. We have never seen so many security trucks patrolling any park we have stayed at. It really makes you feel safe, we had no problems and the park is beautiful and very quiet at night. We will be back here again. The prices are wonderful too.
View all user reviews