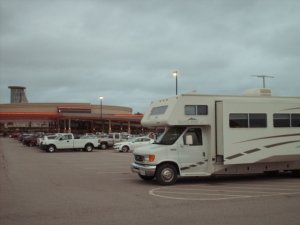 Contact Information
Phone Number:
309-756-4600
Phone Number2:
800-477-7747
RV Parking and Camping Information
Overnight RV Parking Allowed:
Parking Rules:
Overnight RV parking is OK
Overnight RV Parking is OK
Map
User reviews
Stayed overnight Oct 18. RV/Truck parking is in the back next to a lake; a bit of a walk to the front of the casino; no back doors. It was just us and one truck who parked a considerable distance away. Flat & quiet. Very nice, totally non-smoking casino with good food. Great place to stay the night.
No RV campground, but it is OK for trucks and RV's park in back. The Saturday Night buffet is very good and with the players card it is only $10.00.
- Report from Anonymous, August 5, 2010

I am happy to report that Jumer's Casino, Rock Island, IL (off I-280) is very RV friendly. The Casino is located south of the first exit in Illinois after you cross the Mississippi River. Parking is allowed in the rear of the casino and along the outer parking spots. Food is great; but you must sign up for their magic card (free) to take advantage of the discounts.